Winter Registration
Registration for our Winter 1 - 2018 (October to December) and Winter 2 -2019 (January to March) will open for Skate Regina members on Wednesday, August 22 at 8:00 am and on Friday, August 24 at 8:00 am for non-members. Please see the schedule and calendars below. Please note that due to the construction at the Doug Wick arena, we are at many different rinks for the months of October and November so please check the calendars for more details. Please check with your coach before registering to ensure their availability.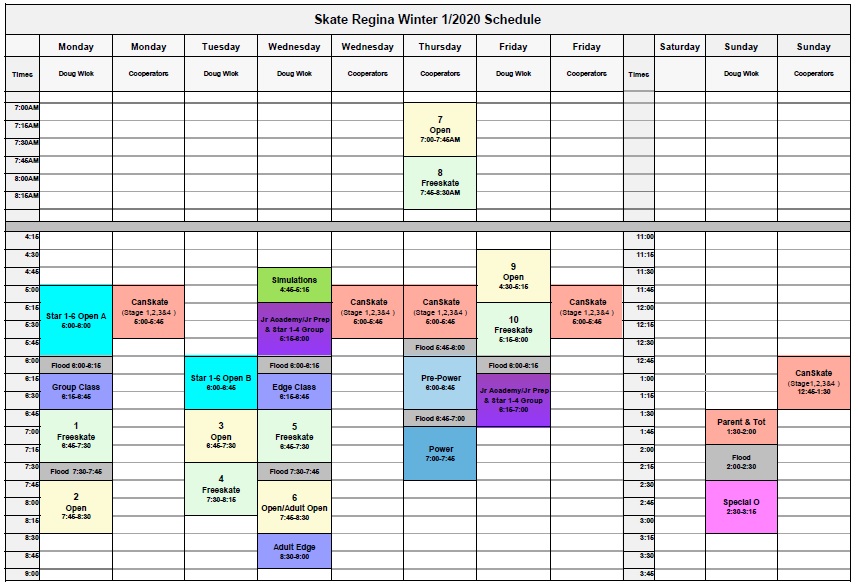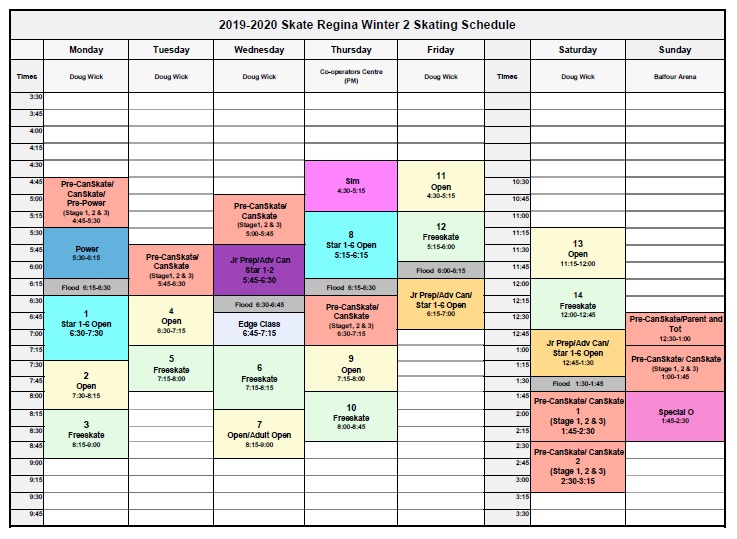 winter calendars updated_EDIT2.pdf
Thank you for supporting our 2018 Ice Show!
Adult Skaters Skating on Skate Regina Ice:
In accordance to the City of Regina mandate, skaters over the age of 18 will not be able to skate on
"prime-time" ice. This is a mandate that is being enforced starting in the Fall 2017.
Adult skaters are able to skate on sessions starting at 9:00pm.
We will have an adult session in the winter sessions.